Tuesday, January 31st, 2017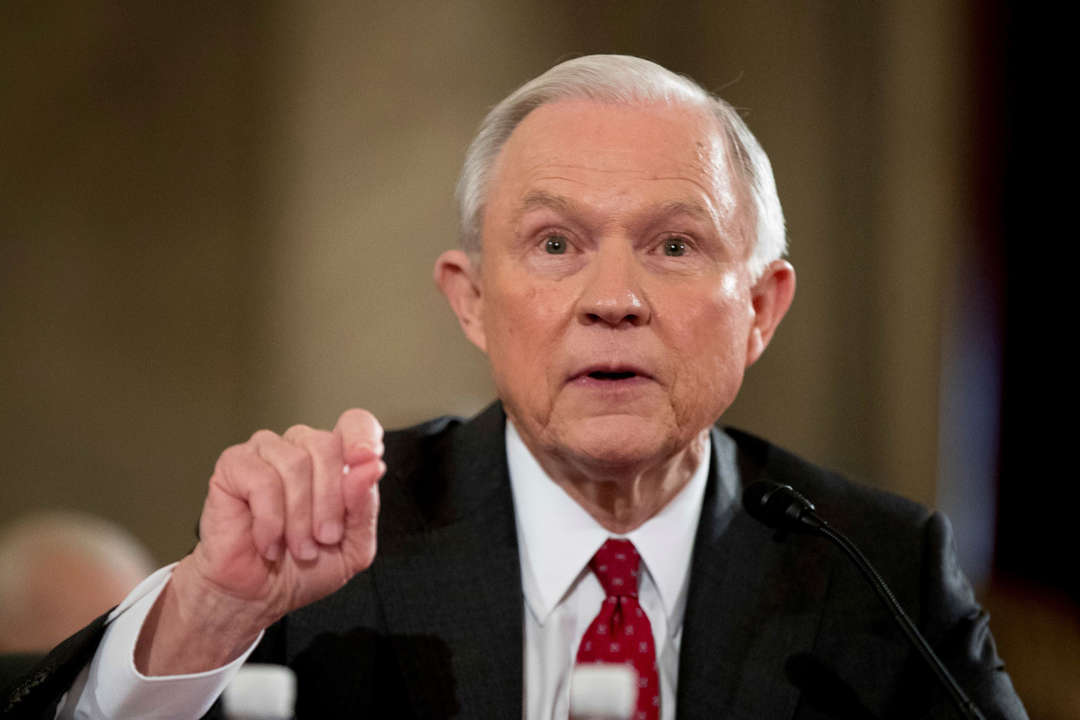 On this January 31, 2017 from the press, "In raised voices Democratic panel members called on their colleagues to reject Sessions (as Attorney General), casting serious doubt on the senator's independence from the White House and the president now in the midst of defending the new administration's hard-line immigration policy measures that Sessions long helped to shape (pure speclation)." His so-called hard-line immigration policy is exactly what the people who voted for President Trump want.
"What we saw last night is an example of what is at stake with this nomination,'' Sen. Patrick Leahy, D-Vt., said, referring to Yates' (acting Attorney General) firing. "There is something looming over this nomination.'' The thing wrong here is that Yates refused to carry out the President's (and the American people's demands).
"Leahy's fierce criticism of a longtime Senate colleague followed California Sen. Dianne Feinstein's repudiation of Sessions' nomination, suggesting that the nominee was "an arm of the White House'' and would carry out the president's 'destructive'  policy agenda."  Actually, what was said was screw the will of the people. It is going to be our way or no way.  This is why we've got a do-nothing Congress. The American people have had it with these obstructionists. Their following acts like whipped dogs. They follow these tyrants with their tails between their legs.
If you want the truth, you go elsewhere for the news. I get the news from YouTube. In response to the Democrats and their propaganda arm, the mainstream press, I learned the truth about Muslims last night.
With regard to freedom of religion, we are not getting the facts about Islam and Jihad.  After Islam's prophet Muhammad told about his pal Gabriel, and what Allah wanted—that Jews and Christians were the enemy, on the day he was picked as Islam's prophet, Muhammad had the heads of 700 infidels cut off. Then his following mounted their horses and started a bloodbath to the west.  What was left of Rome was weak from the invasion from the northern Germanic tribes and the Black Plague wiped out a third of the population. After Muhammad died, the three following Caliphates, in more than 500 battles, wiped out or enslaved Rome's eastern empire, a large part of North Africa and Spain. They controlled the Mediterranean Sea. They stopped trade. They were sheep herders. They wiped out North Africa's agriculture.  They captured the wealth of Europe, took Europe's virgins to become slaves in their harems, and history's apologists never told the truth what these terrible people did.  So know we know.
But this far from all of it. There was another evil force, a secret cult with the idea of controlling the world, the Illuminati. There were other secret cults, such as Satin worshipers. The Free Masons and Skull and Bones picked the West's leaders. Then there was the banking House of Rothschild.  Nobody bothered to find out if Rothschild had gold to back the paper money Rothschild was printing. It was a convenience. Nations borrowed Rothschild's paper to fight wars. Rothschild was a promoter of war. America's bankers wanted to get in on the looting. J.P. Morgan and friends conspired with Europe's bank fraud to take Americans.   But what I learned last night on YouTube gets more and more sinister.
Hitler was a cultist, a Satin worshiper, a believer that Satin was going to rule the world. The Muslim leadership joined with Hitler. The Jewish Rothschild cult was not religious. They established Zionism.  They established the non-religious state of Israel. There were the Fabian Socialists in England, supporters of Hitler.  Grandaddy Bush, an American banker, loaned Hitler money to build his army.  It is easy to see who leads the world and why—lust for power and control. And now for the disgusting part—pedophilia—using innocent children to enhance one's power.  It is a huge operation. Apologists refuse to face the facts.
If I'm informed of this evil, others are. That's why Donald Trump is now President of the United States. It is little wonder that the opposition would do all possible to hide the ghastly truth about themselves.   Their house built on sand is about to be washed away.